Click on the appropriate button below to download sheet music in PDF format for "ONE United" arranged as follows: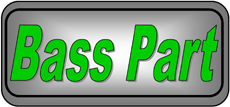 "ONE-United" sheet music and recordings may be copied and downloaded free. However, it is the responsibility of the person downloading and copying to insure that "Copyright One-United Charity, Inc., LLC, 2002.  All rights reserved. www.one-united.com" are on ALL reproductions.  No person, or organization may make a profit from the use of this song.  Profit from this song, constitutes a violation of this license,  a violation of the copyright and may be prosecuted to the full extent of the law.  This song may be performed at paid admission performances with written permission from One United Charity.
Persons or groups wishing to record "ONE-United" must obtain a written contract with One-United Charity, Inc., LLC, see address below.  One-United Charity, Inc., LLC, considers exceptions to these license requirements, however, any exceptions require written permission by One-United Charity, Inc., LLC, PO Box 2014, Pendleton, Oregon  97801 USA or email info@one-united.com.
By downloading from this web site, you agree to the terms on this page.  Downloadable files  require Adobe Acrobat Reader or other PDF viewer for viewing and printing.